I promised to show the Softhouse Scrum Master Kit and now I have selected a few images.
Either browse the slideshow or read more below!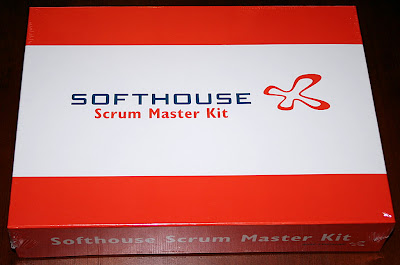 It sure is a nice box!
You can almost become a Scrum Master only by reading on the back.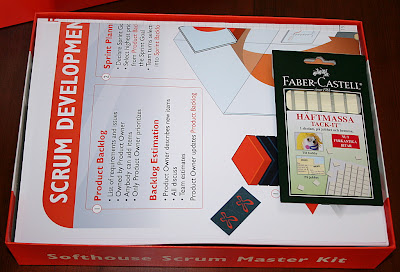 Removing the cover reveals The Softhouse Scrum Poster, stickers and a packet of blue tack. I will propose that the blue tack should be in the orange Softhouse color for future versions of the Scrum Master kit!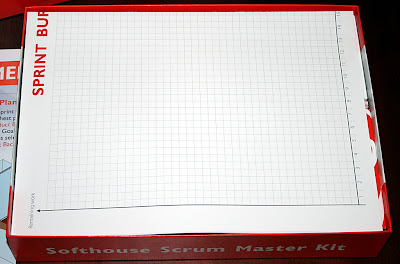 Next comes a whole bunch of burndown charts. They are also available in PDF format on the Softhouse Scrum Master Kit page.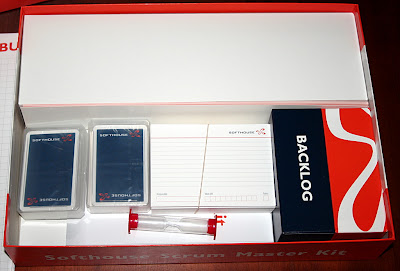 The picture above shows the bottom of the treasure chest with two planning poker decks, an hourglass, a stack of index cards and an index card box.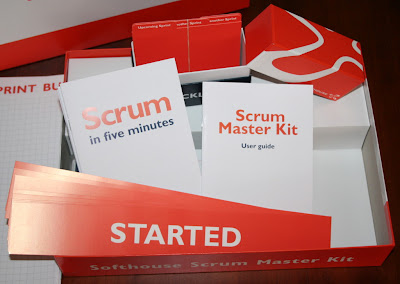 There are also a couple of Scrum in five minutes leaflets, a User Guide and all task bord signs imaginable.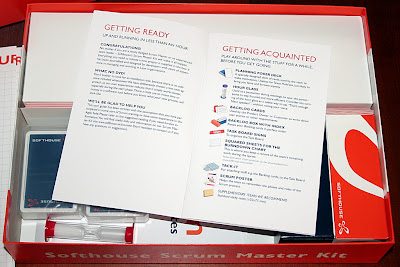 Finally, a sneak-peak in the User Guide…